Canada House welcomed Sonny Assu, an Indigenous, Canadian Artist and citizen of the Liǥwilda'
x

w people of the Kwakwaka'wakw Nation to Canada Gallery ahead of his exhibition, 'A Radical Mixing', opening to the public on National Indigenous People's Day, June 21st.

On display until October 26th at the Canada Gallery in Trafalgar Square, the show features pieces that blend First Nations iconography with traditional depictions of the Canadian wilderness, mixed in with elements of pop culture. These works aim to challenge the enduring legacy of colonialism and showcase the hybrid culture in which Assu grew up.

To find out more about the artist's background, path and the inspiration behind his art, read the full interview below.
How did learning about your Indigenous roots impact and change you?
My name is Sonny Assu. My ancestral name is Ǧʷaʔǧʷadəx̌ə. I come from the We Wai Kai First Nation on Quadra Island, British Columbia. I first learned about my Indigenous heritage when I was about eight years old and that became the conceptual focal point for my work when I was going through art school in my early twenties. I think it's been a dramatic impact on my work and my trajectory as an artist to really figure out what the true history of Indigenous peoples in Canada is.
What inspired you to become an artist? Were you artistic from early childhood or did it develop as you learned about your roots?
What inspired me to become an artist? I think I have always been artistically inclined. Throughout my youth, I was involved in theater and music— arts, of course. And it wasn't until I decided to go back to post-secondary when I kind of really discovered that making art was going to be a viable path for my life.
What drove you to develop the technique featured in A Radical Mixing, where you overlay Kwakwaka'wakw iconography on top of traditional Western-centric depictions of Canadian wilderness to challenge the legacy of colonialism?
A Radical Mixing really sums up— even just the "mixing"— sums up my life and my career over these past 16 years as a professional artist because it's all about finding the commonality between my Indigenous identity and my pop culture identity. I don't consider myself white or of European descent and Indigenous descent. I am Liǥwilda'xw, I am Kwakwaka'wakw with pop culture mixed in because that's the culture I grew up in.

What message do you have for the audience on National Indigenous Peoples Day this Friday?
I think as a message to give people on National Indigenous Peoples Day in Canada, is to keep fighting the fight and stand up for your rights. Stand up for your culture, your language, and let's grow and develop as a people and take back what is ours.

What does it mean to be Indigenous?
What does it mean to be Indigenous? What does it mean to be anything? That's a good question— a hard question. People are going to have different answers. For me, what it means to be Indigenous is what connects me to my culture and that is finding my ancestral roots. I now live back in my home territory. I get to make work. I get to wake and work where my ancestors woke and worked. I get to walk in the footsteps of my ancestors. Quite literally, I get to walk on the seashore that my great-grandmother walked on. I get to see the inlet and the channels and the body of water that she would row from Campbell River all the way over to Quadra Island and just be amazed by the strength and compassion that my people have.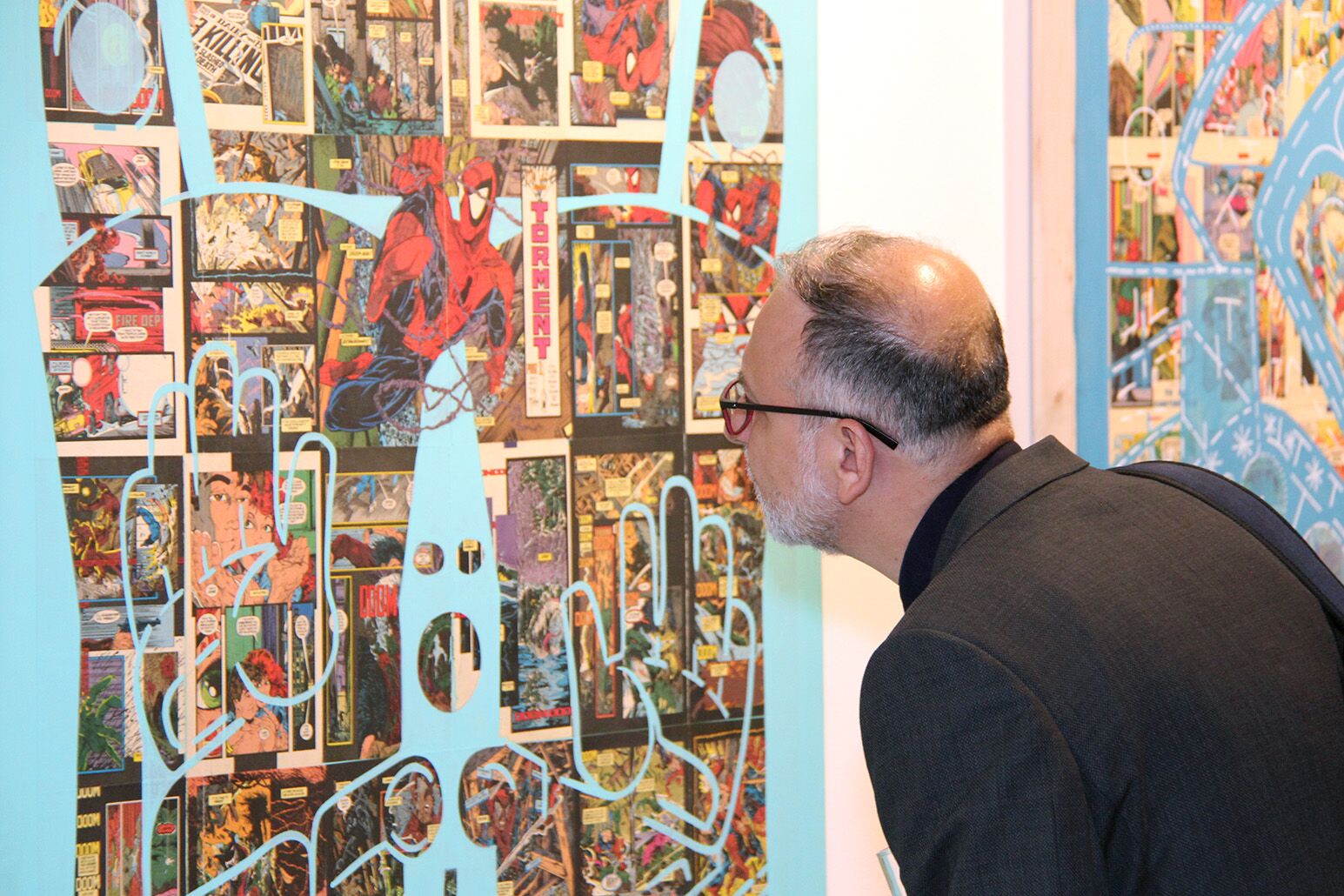 Visit Canada Gallery at The High Commission of Canada in the United Kingdom.
Free admission (security screening in place)